Audio, video
transcription
In recent years, transcription has become a regular need for modern societies. Marketing, training, HR, many sectors use video or audio that then needs to be transcribed to text and subsequently translated for foreign contacts.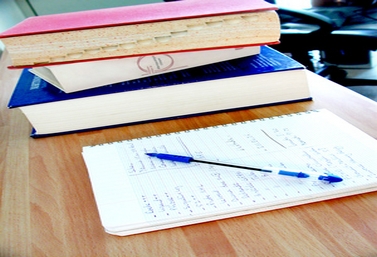 Putting the sound into words...
We transcribe your video or audio files into the desired language. The transcript can be combined with subtitling or a translation service. Our translators transcribe your files quickly then, if you so desire, carry out the translation into the chosen language.
We can take care of your documents in many formats: VHS, cassettes audio, MDS supports, WAV or MP3 files, CD or DVD, or files that are supported by Windows Media Player... we can work with any media. The transcription (+ translation if necessary) will then be returned to you in Word, OpenOffice or PDF, as you wish. We calculate the price of this transcript + translation service based on the minutes transcribed. If you would like a quote, please feel free to contact us.
Desktop Publishing (DTP)

, computer graphics
Born from a growing demand by our Customers, we now offer computer graphics services allowing you to have a final document that is immediately usable. No more wasting time, you can provide your prospective customers, customers or employees with a brochure, catalogue or presentation of professional quality in the desired language.
Adapting the text to the image
Working as true graphic designers, our computer graphics artists, both for Printing and for the Web, are completely independent of our structure. They are selected for their ability to produce a document respecting the rules of typography and layout, but also for their artistic qualities and ability to adjust documents into another language.
Many formats are supported
Adobe Suite (PhotoShop, InDesign, Illustrator, Acrobat Pro, etc), QuarkXpress, Coral Draw, Publisher, etc., please feel free to consult us so that we can take charge of your file.