Translation
marketing, sales

and

communication
Whether it's keywords, slogans, operational marketing or simply a presentation, our translators are involved in many areas of marketing and business communication. We make sure that our marketing translations faithfully reflect your intentions and needs: the message to convey, tone, semantic field, business pitch, etc.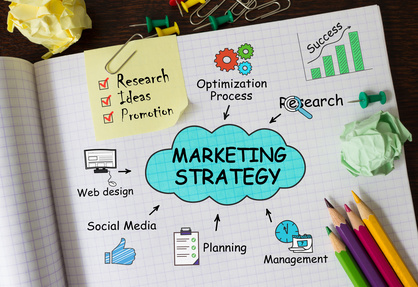 Marketing, sales and communication document translation
We carry out the translation of marketing and communication documents for many departments of large companies and also law firms. These translations are of great importance as they give the company an international dimension to its offer or image. Fluidity and good taste are therefore the hallmarks of a successful marketing translation. In the case of business communication, editorial skills are essential. We assign translators with very good writing skills and a keen sense of terminology to get your message across in optimal conditions.
Associated with ROI, marketing translation must generate revenue and be profitable. Our teams know and master these areas. Our translation agency has set up terminology glossaries appropriate to business vocabulary and corporate communication.
Thanks to a strong network of marketing translators, MaxiTrad is able to satisfy large requests in a short time. For example, we can translate more than 100 pages of a brochure in a few days. The deadlines are guaranteed in accordance with our customers' requirements.
Confidentiality
All your translation projects are treated with utmost confidentiality at all times. Whatever the content of your texts, our translation process and document management will be the same for all your translation requests.
Please note that all your files will be treated confidentially. Our translators as well as all of our teams (Account Managers, Project Managers) intervening directly or indirectly with your documents, have signed a Confidentiality Agreement (NDA) for all documents processed, as well as for oral or written communications. We can also sign a Confidentiality Agreement at your request.
We can also give you with a completely private email address, allowing you to leave no trace on your professional or private email servers.
Upon your simple request, all your files and documents can be deleted from our secure server. For your information, MaxiTrad is equipped with one of the most secure servers in the world, Tresorit. In addition to end-to-end encryption, your files are hosted on servers located in Europe and not subject to the Patriot Act. They can never be intercepted or searched.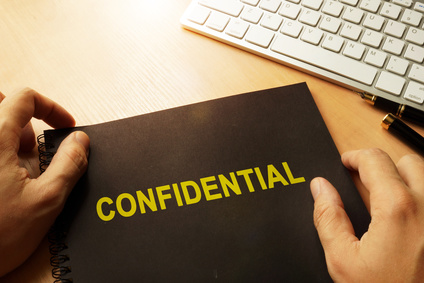 Marketing

documents translated
Press releases
Website
Booklet
Brochure
Catalogue
Quote
Contract
Invoice
Advertising texts
Letters or emails
Price negotiations
Business proposals
Studies
Invitations to tender
White paper
Statistics
Reports
Newsletter
Business strategy and marketing support
Surveys and polls
Why choose
MaxiTrad?
We offer you the guarantee of professional translation services thanks to experienced teams and our commitments which can be summarised in the following 3 pillars of document translation:
Work quality

Technical or medical translators specialised in your field and working exclusively into their native language.

Competitive rates

Unprecedented pricing, one of the lowest prices on the market for a specialised legal translation agency.

Responsiveness

Immediate quote, or within 60 minutes maximum for complex requests, urgent translations, replies to all your emails within 60 minutes. We do everything we can to save you time.
Customer

testimonials
Below is some feedback from marketing, sales and communication translations in recent weeks: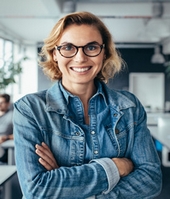 "We have been working for several years with MaxiTrad, which has kept pace with our growth by adapting to our ever-increasing requests, which are always more and more urgent. Their specialised translators know our fields of operation and our "in-house" terminology. It is with great confidence that we are using their services and will continue to do so."

Frédérique T.

Head of Marketing, High-Tech product distribution company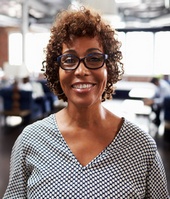 "MaxiTrad teams translate news releases and press reviews for our foreign customers. The feedback we get is always positive. On our side, customer service and responsiveness to our requests are ever-present."

Pauline R.

Project Manager, PR Agency - Marketing